Pennsylvania authorities announced early Thursday that the remains of one of the four young men missing since last week had been found. Later in the day, Cosmo DiNardo, 20, who had been named a person of interest, confessed to killing the men, according to one of his lawyers.
The remains for Dean Finocchiaro, 19, were found in a grave in Solebury Township that was 12-feet deep and contained other human remains, Bucks County District Attorney Matthew Weintraub said at a midnight press conference Thursday.
The day before, Weintraub said that the search was "intensifying" on the 90-acre property owned by the family Cosmo DiNardo, the person of interest in the mysterious disappearances.
Jimi Tar Patrick, 19, of Newtown Township, has been missing since Wednesday, while Mark Sturgis, 22, of Pennsburg, Tom Meo, of Plumstead, and Finocchiaro, 19, of Middletown all disappeared Friday. Authorities feared the men may have been victims of foul play.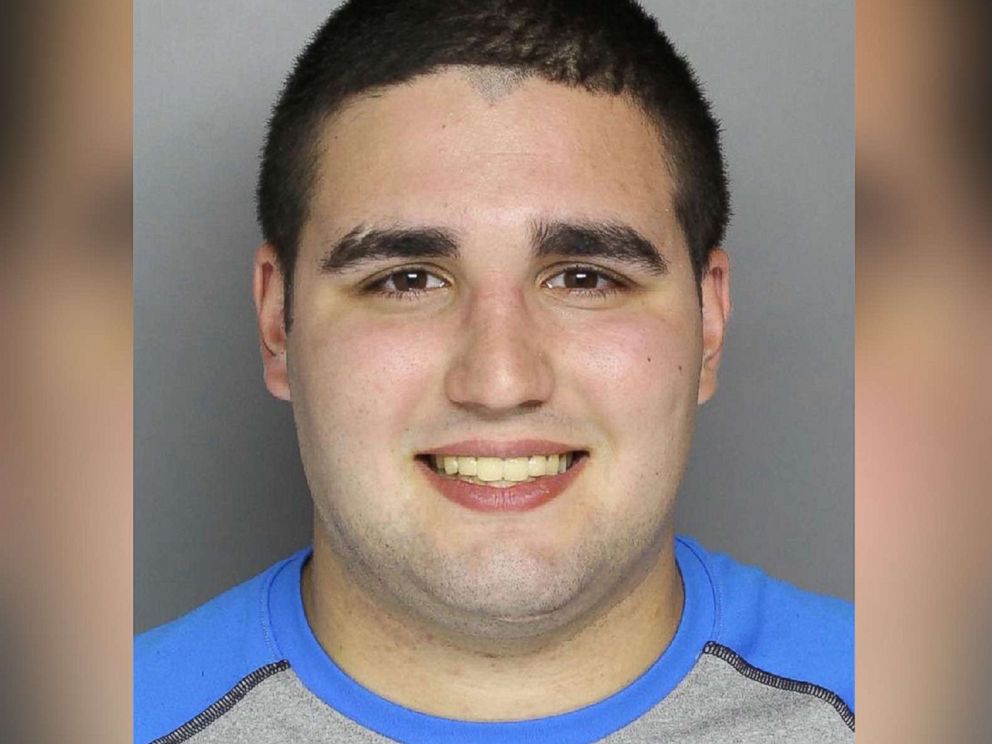 Investigators have been combing through all of Bucks County to search for clues in the men's disappearances but have focused on the vast stretch of property owned by DiNardo's family.
"We are going to find something for sure I have no doubt of that," Weintraub said.
Here is a timeline of events since the men went missing:
Wednesday, July 5
Patrick is last seen.
Friday, July 7
Meo is last seen.
6:53 p.m.: Meo's girlfriend received the last text message from him. She later told police she had not been able to get in contact with him since that time, which is "out of the ordinary and not common," according to a police criminal complaint filed Wednesday.
Sturgis, a good friend of Meo, was last seen. Sturgis told his father he was going to meet up with Meo, his family told police.
7:49 p.m.: A Solebury Township Police license plate reader catches the license plate matching the description of the silver truck DiNardo told authorities he was driving that night.
7:49 p.m.: The same license plate reader catches Meo's 1996 Nissan Maxima less than two miles away from where the truck DiNardo was allegedly driving was located.
Finocchiaro and Pennsburg were also last seen.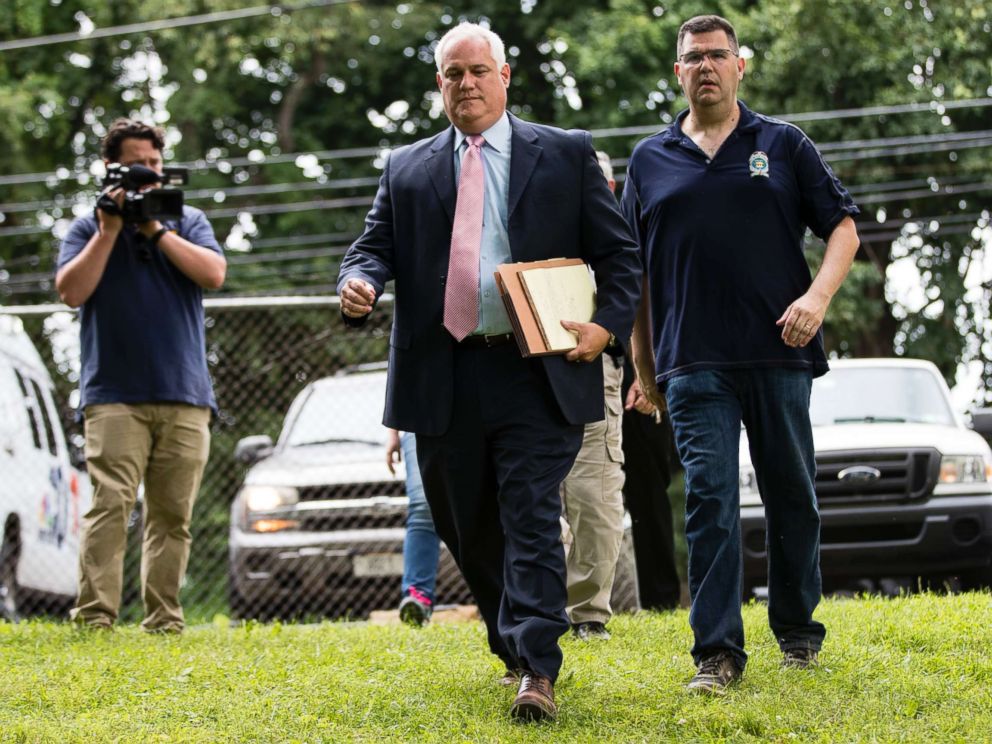 Saturday, July 8
Neither Meo nor Sturgis report to work.
Meo's mother, Melissa Fretandundo-Meo, reports her son missing to the Plumstead Township Police Department. She told police her son is diabetic and dependent on insulin.
5 p.m.: DiNardo called a friend, whom he later met in Bensalem Township and offered to sell him a "older model Nissan Maxima" for $500," according to the complaint.
Sunday, July 9
2:10 a.m.: Sturgis' Nissan is located.
4 a.m.: Meo's car is found on property owned by DiNardo's parents, less than 2 miles away form where Sturgis' car was found. Meo was not found in or near the car, but did find the keys to the car as well as the title, which was folded up and hanging up on a wall of a garage located on the property, according to the complaint. The title was still in Meo's name and was not endorsed for transfer.
Meo's diabetic kit, which he "never went anywhere without," was still inside the car when it was found, Weintraub said.
Sturgis' family reports him missing to the Pennsylvania State Police.
2:30 p.m.: Bucks County detectives interview DiNardo, and he details to police the 2016 Ford pickup that he was driving on July 7.
4:30 p.m.: Bucks County detectives interview the friend who DiNardo allegedly tried to sell Meo's car to.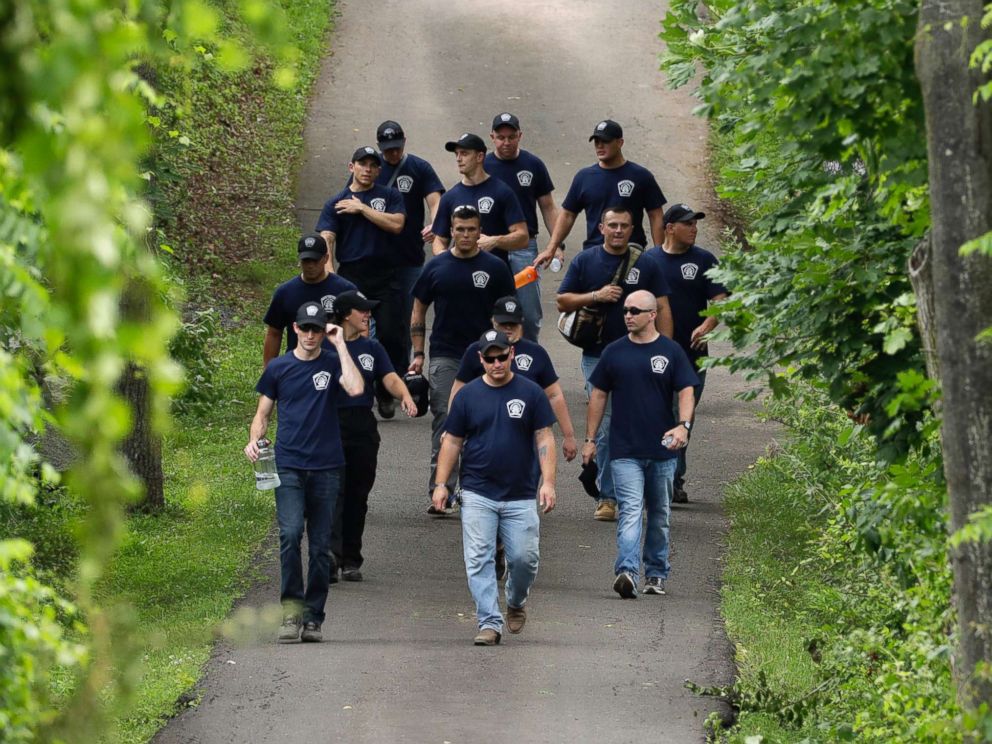 Monday, July 10
DiNardo is arrested on a charge stemming form illegally possessing a shotgun and ammunition in February. His bail is set to $1 million
Tuesday, July 11
DiNardo is named a person of interest in the men's disappearances.
6:50 p.m.: Bucks County police announce that DiNardo is released on $1 million bail, 10 percent of which was paid in cash.
Wednesday, July 12
Weintraub announces that authorities have "not yet recovered any human remains" but have found "several important pieces of evidence" on the DiNardo's property in Bucks County, about 40 miles northeast of Philadelphia.
DiNardo is taken into custody a second time, accused of stealing Meo's car.
DiNardo is arraigned, and his bail is set to $5 million cash, the largest that Bucks County Magisterial District Judge Maggie Snow has ever set, she said. Weintraub told reporters before the arraignment that he would seek a "very, very high bail" because he believed DiNardo to be "even more of a flight risk at this point."
The attorney representing the DiNardo family says in a statement that they are cooperating with the investigation.
Thursday, July 13
12 a.m.: Authorities announce that the remains of Finocchiaro have been found after an extensive search in Bucks County, mainly focusing a 90-acre property owned by the DiNardo family.
5:45 p.m.: Paul Lang, one of three lawyers representing DiNardo, announced that his client has confessed to the murders of the four men. In exchange for his confession, he will not receive the death penalty, according to Lang.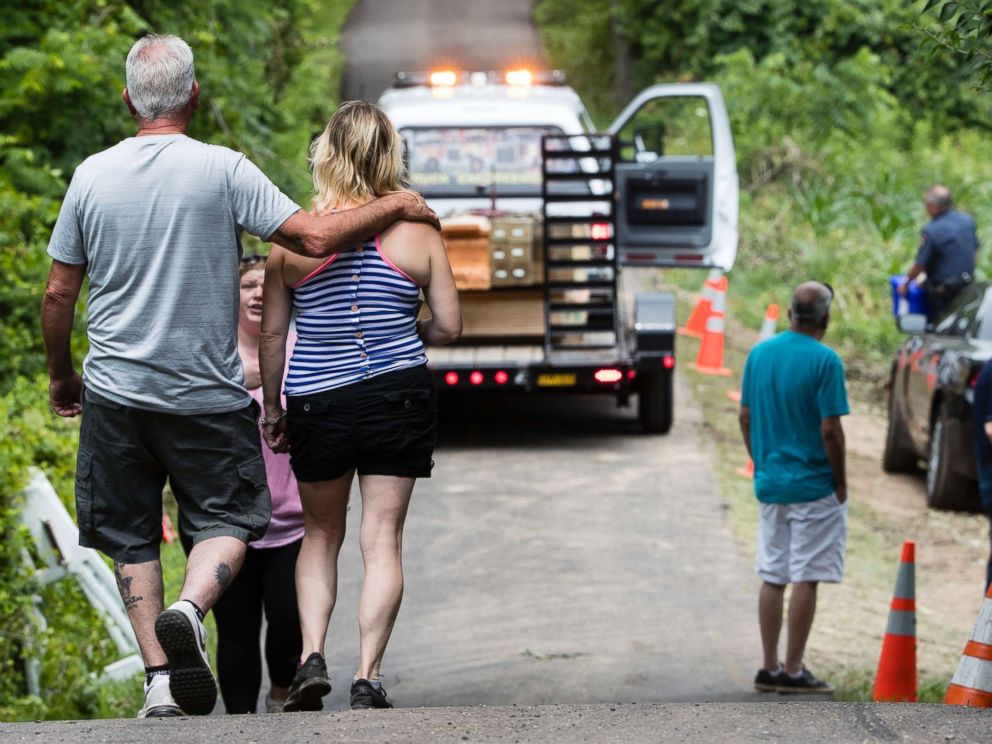 ABC News' Brian Hartman, Morgan Winsor and Michael Edison Hayden contributed to this report.