Seven sailors are missing and five others were injured after the U.S. Navy destroyer USS Fitzgerald collided with a Philippine container ship off the coast of Japan in the early hours of Saturday morning local time, the Navy's 7th Fleet said. One of the injured sailors medically evacuated by a Japanese coast guard helicopter was the ship's commanding officer.
The Fitzgerald was operating about 56 nautical miles southwest of Yokosuka, Japan, when it hit the container ship at approximately 2:30 a.m. local time.
The U.S. ship sustained damage on its starboard side and is experiencing flooding in some spaces, according to the 7th Fleet. Propulsion is limited.
The 7th Fleet tweeted around 2 p.m. local time on Saturday, "Flooding has been stabilized and Sailors from #USSDewey are assisting in damage control efforts."
"There are seven sailors unaccounted for; the ship and the Japanese Coast Guard continues to search for them," said a 7th Fleet statement.
The Fitzgerald remained under its own power and has arrived back at its homeport of Yookosuka.
The destroyer USS Dewey and several U.S. Navy aircraft will join Japanese Coast Guard and Japan Maritime Self-Defense Force helicopters, ships and aircraft "to render whatever assistance may be required."
Four sailors and the one commanding officer were medically evacuated by a Japanese coast guard helicopter, according to Commander Richard Gourley of the U.S. Naval Forces Japan. He cautioned, however, "the total amount of injuries and type of injuries are still being assessed."
One of the Medevac'd sailors was Cmdr. Bryce Benson, Fitzgerald's commanding officer. The 7th fleet later confirmed the sailors are in stable condition and are being treated for lacerations and bruises at the U.S. Naval Hospital Yokosuka.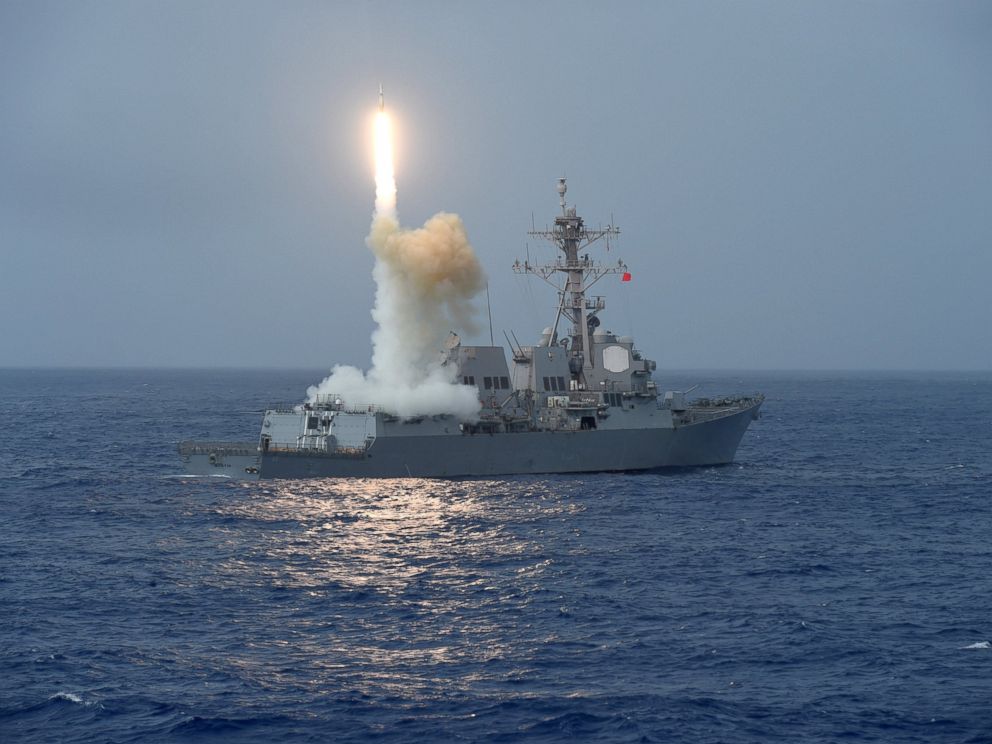 "U.S. and Japanese support from the Navy, Maritime Self Defense Force and Coast Guard are in the area to ensure that the Sailors on USS Fitzgerald have the resources they need to stabilize their ship," said Adm. John Richardson, Chief of Naval Operations, in a statement.
"As more information is learned, we will be sure to share to it with the Fitzgerald families and when appropriate the public," he added. "Thank you for your well wishes and messages of concern. All of our thoughts and prayers are with the Fitzgerald crew and their families."
"Right now we are focused on two things: the safety of the ship and the well-being of the Sailors," said Adm. Scott Swift, commander of the U.S. Pacific Fleet. "We thank our Japanese partners for their assistance."
An information center with available counselors has been set up at the U.S. Naval base in Yokosuka.
ABC News' Rex Sakamoto contributed to this report.